Thanks Bot Installation Guide
Quickstart guide to install Thanks Bot into Workplace easily. The process takes just few minutes to install and activate your bot in your workplace instance.
Step 1: Search for Thanks bot in Workplace Integration Directory
To install an integration, please ensure you have administrator access on the Workplace and you are using a Workplace Premium account.
If you do not have administrator access then you can ask your Workplace administrator to install the bot for you.
Login into your workplace account

Click on Integrations in workplace Admin Panel

Search for Thanks in workplace integration directory

Click on Add to Workplace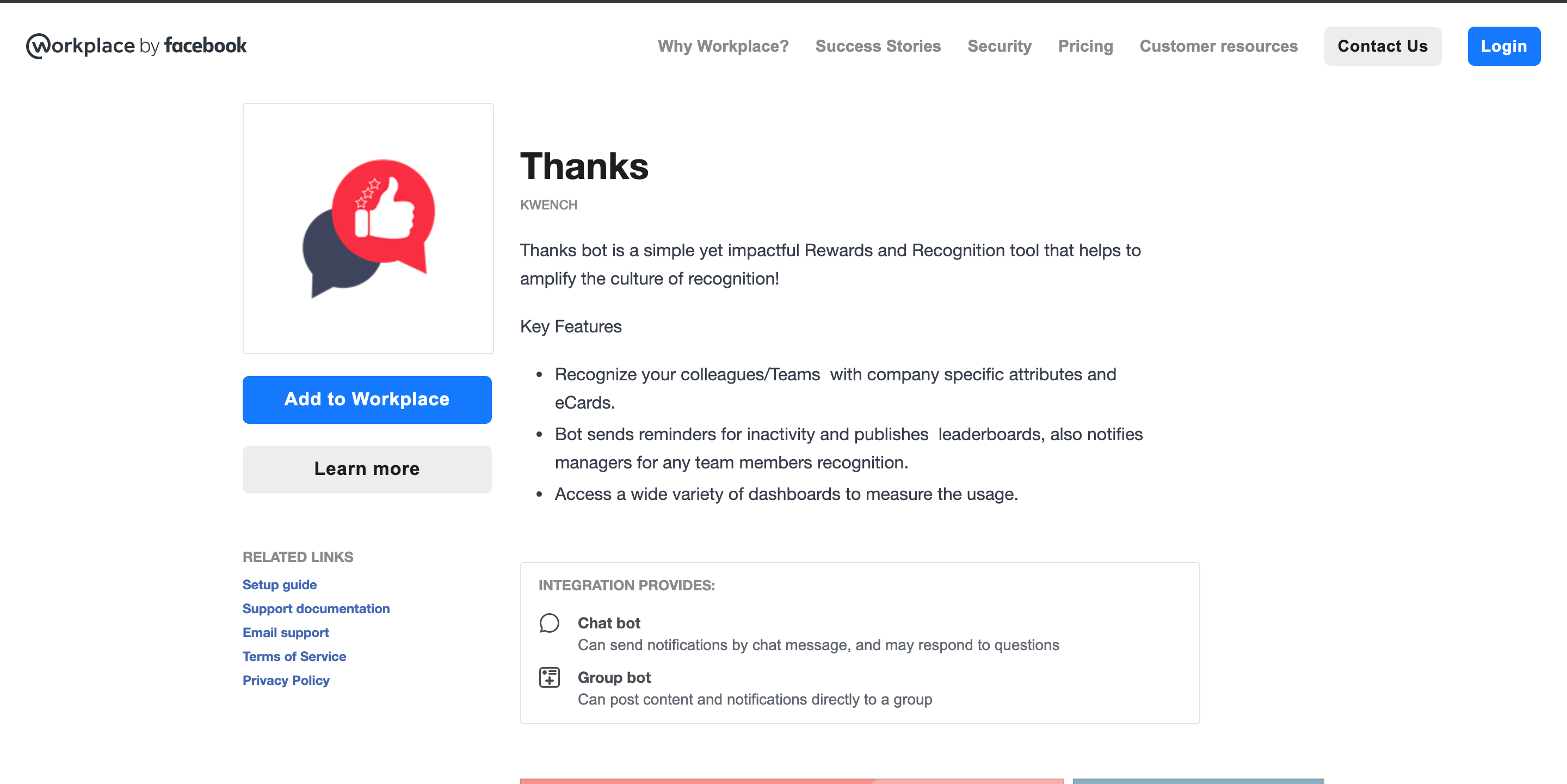 Step 2: Customize The Bot Name And Icon
The modal displays the bot name, icon and the permissions it is going to use post installation.
You can change the bot name and icon to personalize the appearance as per your organization branding guidelines by clicking on Customise. Do not worry, you can also do this later at any time.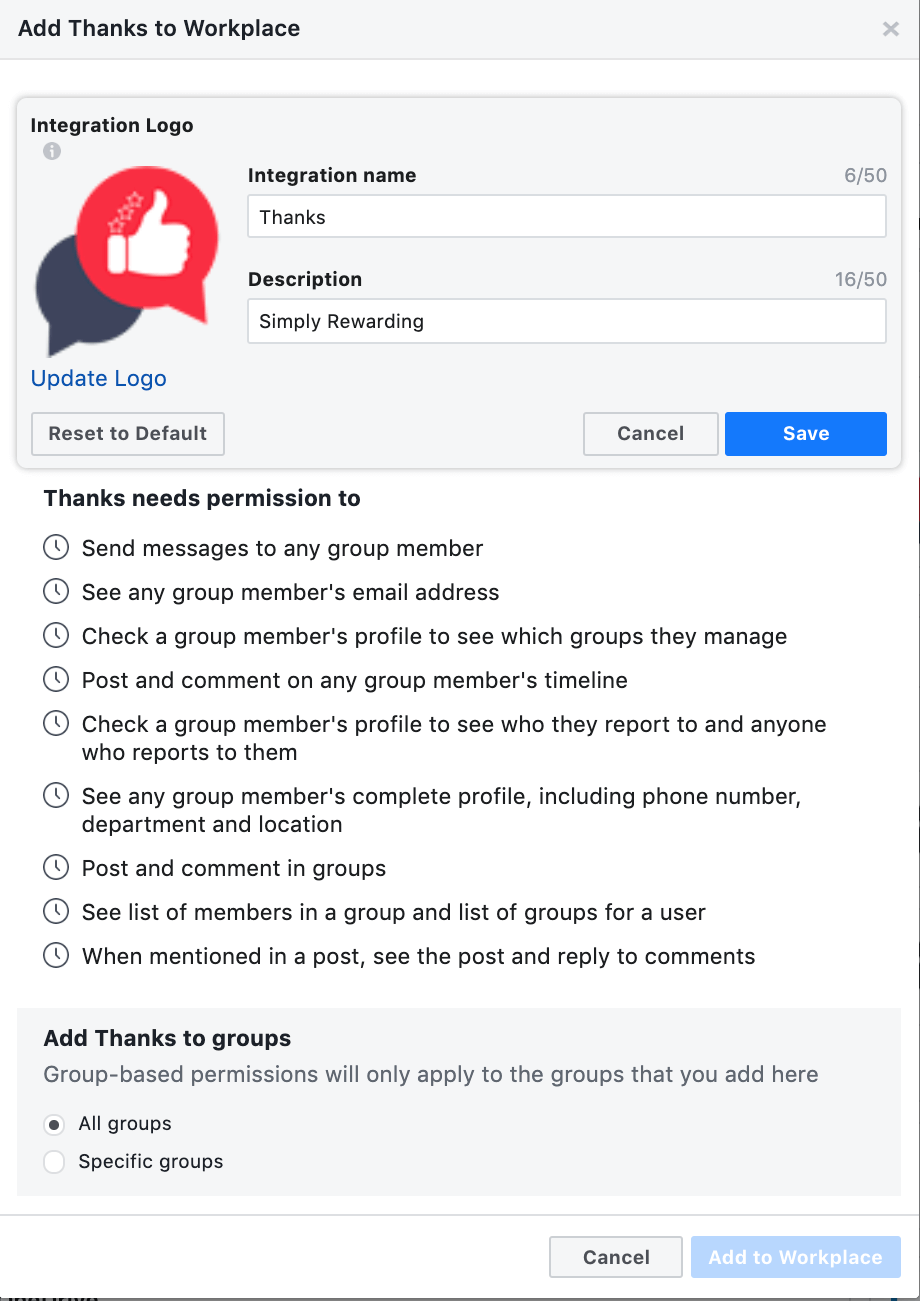 You can specify the accessibility of the bot in the group section:
Allow for all groups - The bot will be working for all users

Specific groups - Specify the groups in the list and the bot will be available to only users part of the mentioned group in the list
Step 3: Click On Add To Workplace
Once you have verified bot name and icon ,click on the Add To Workplace button at the bottom of the bot modal. This will start activating your bot for your Workplace instance.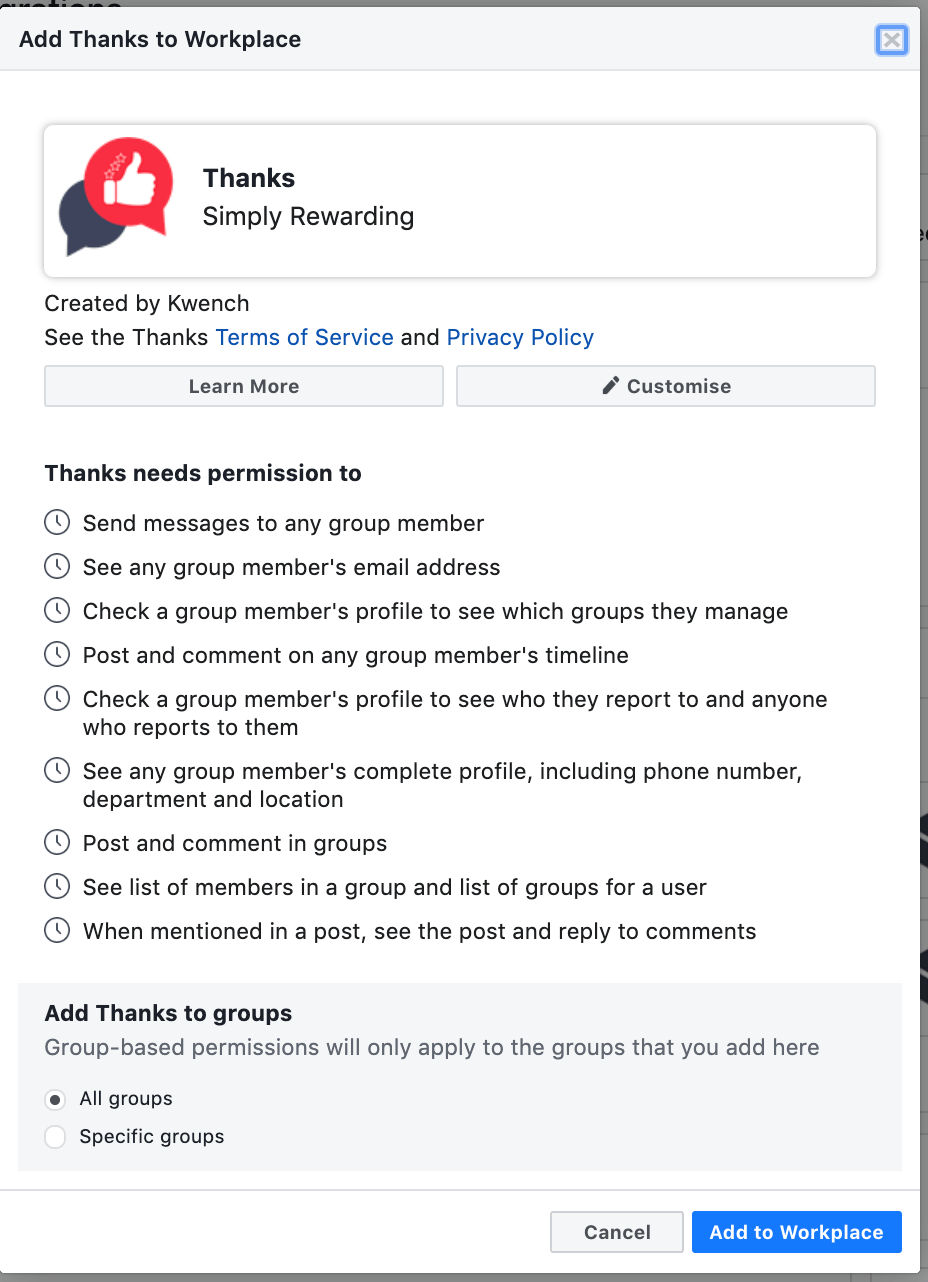 Step 4: Verify your Workplace Email
A new browser window will open which will guide you to the rest of Thanks Bot installation process. Please follow below steps:
Enter your workplace email.

Agree to Terms of use and Privacy Policy.

Click on Install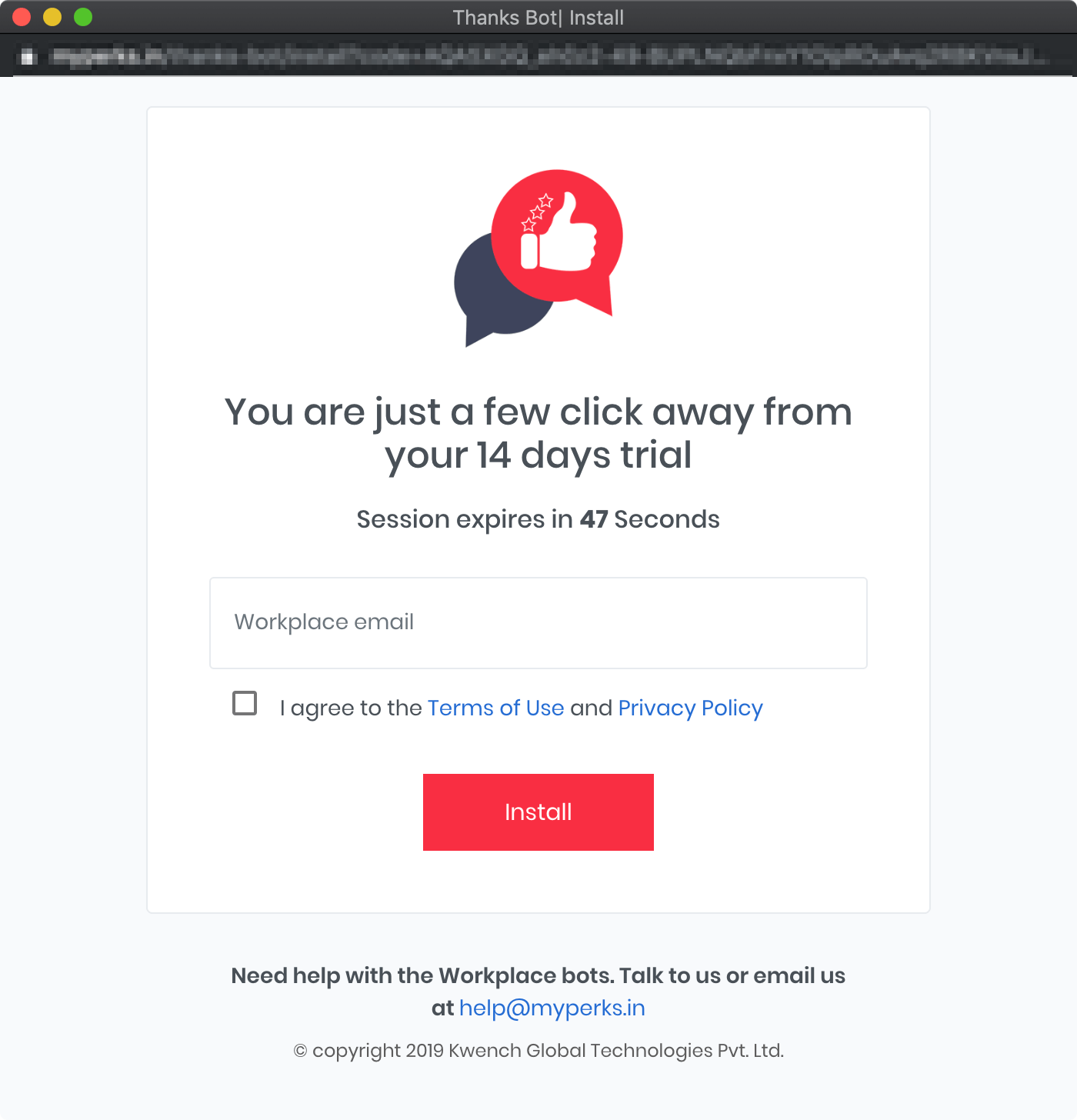 You will receive a message with OTP in your workChat by the Thanks Bot. Enter this OTP in the browser window and click on Verify>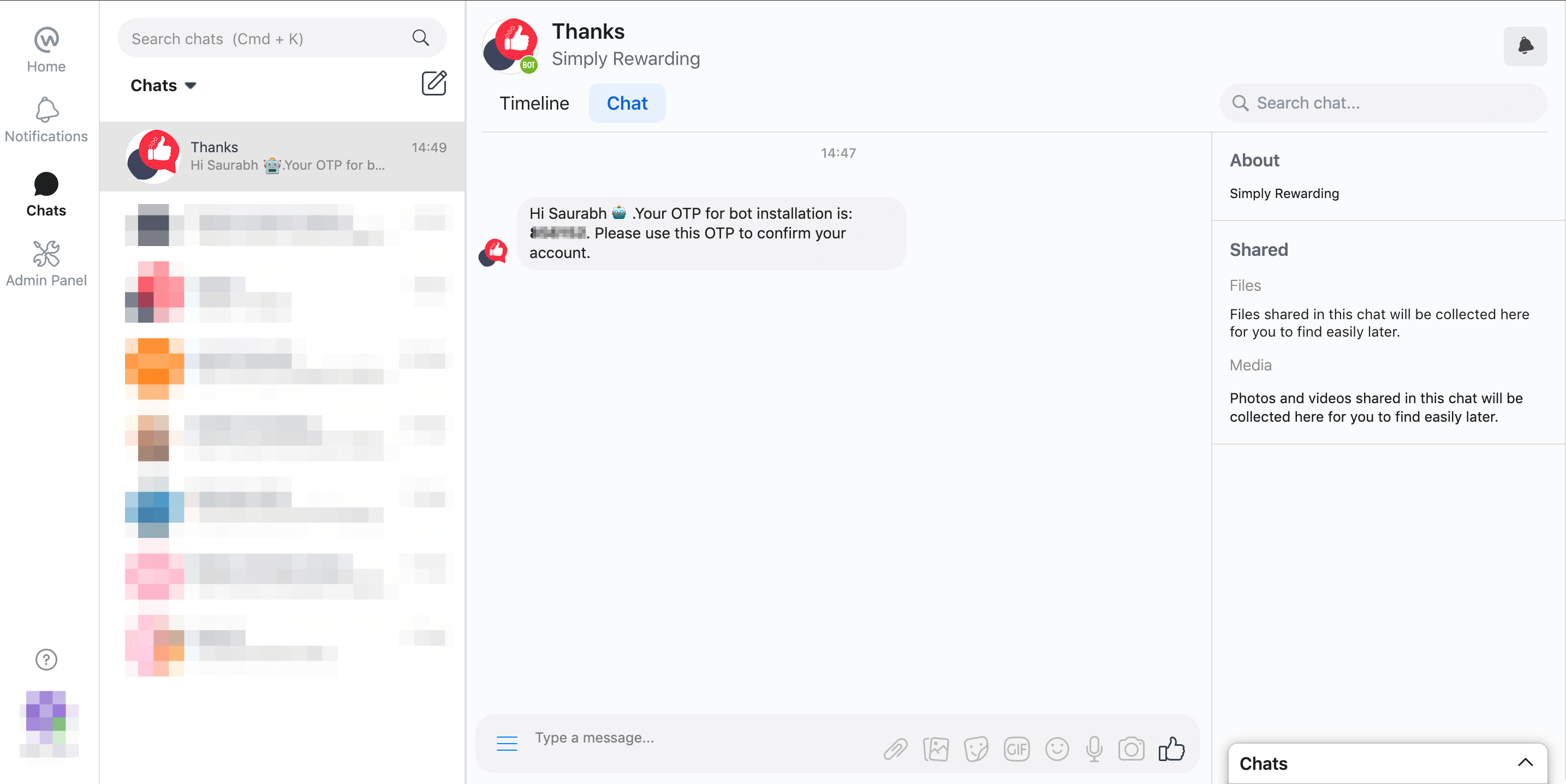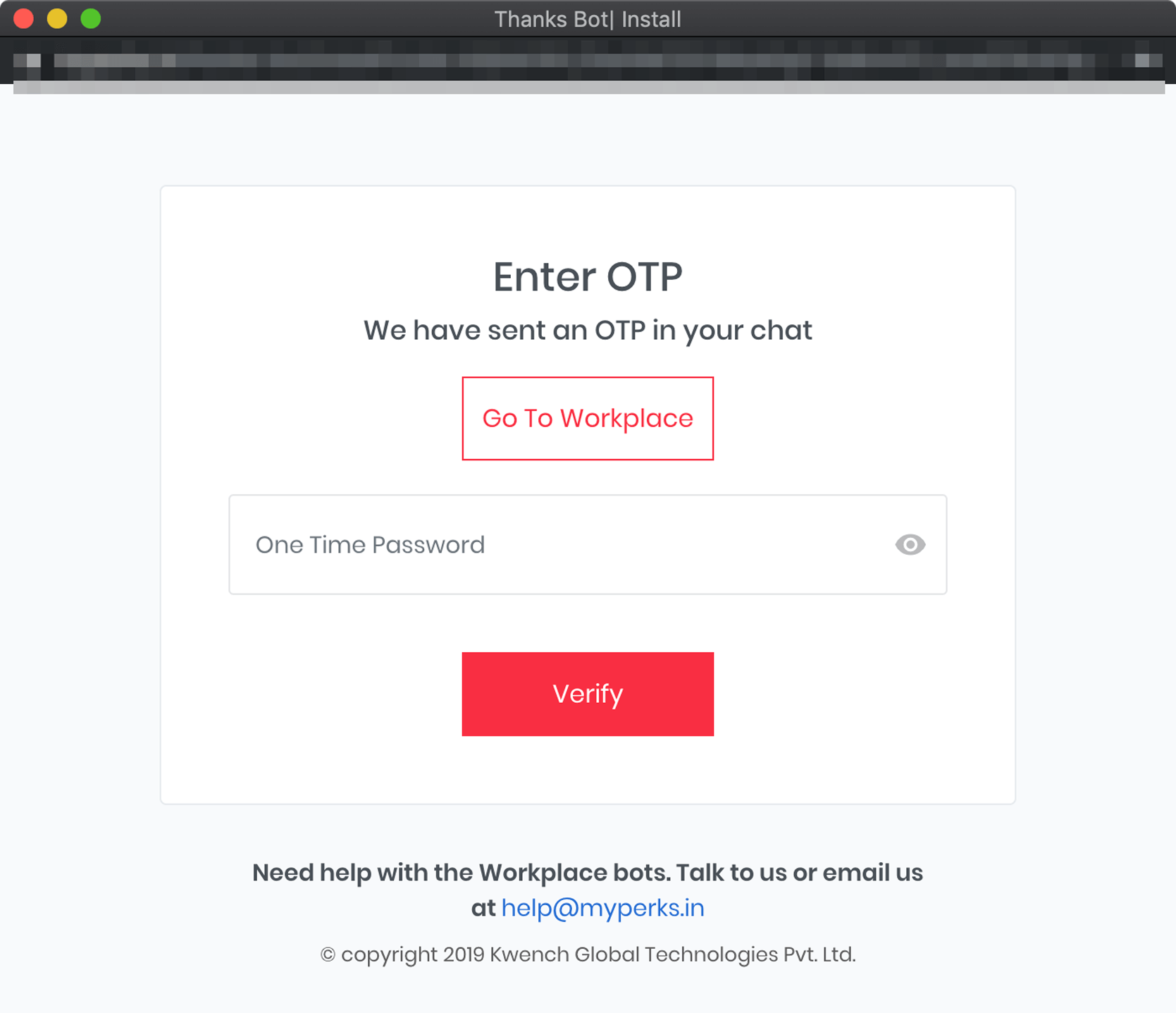 Once OTP gets verified you will be redirected to the next step with a success message. Click on Go To Workplace.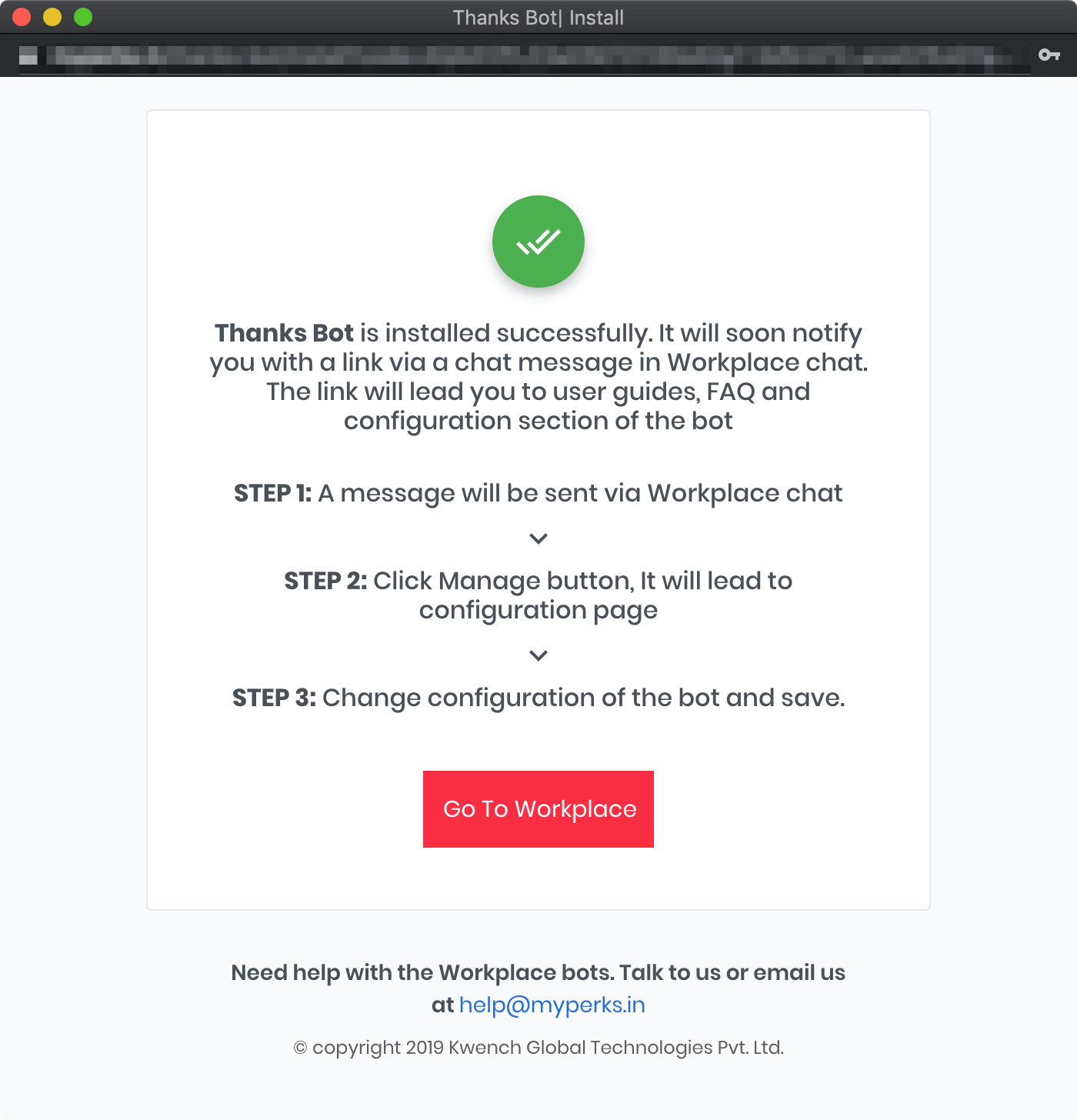 Step 5: Configure Bot
Thanks Bot allows admins to configure various aspects of the chatbot and its functionality.
Once bot is installed, you will receive a message in workchat with a manage link. Click on Manage link and will redirect you to new browser window where you can configure various features. You can also configure bot, view reports and analytics anytime by just typing #manage in Thanks workchat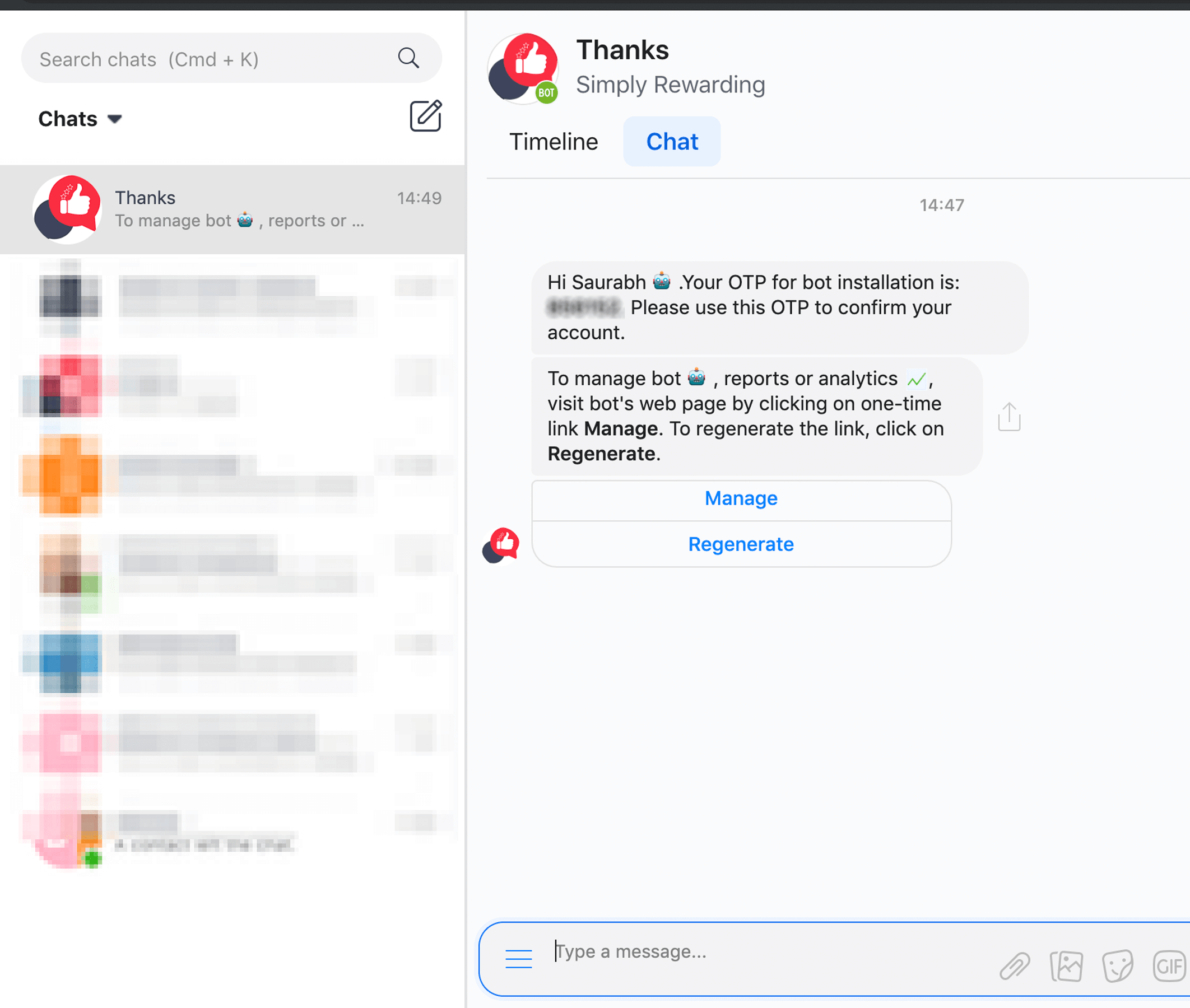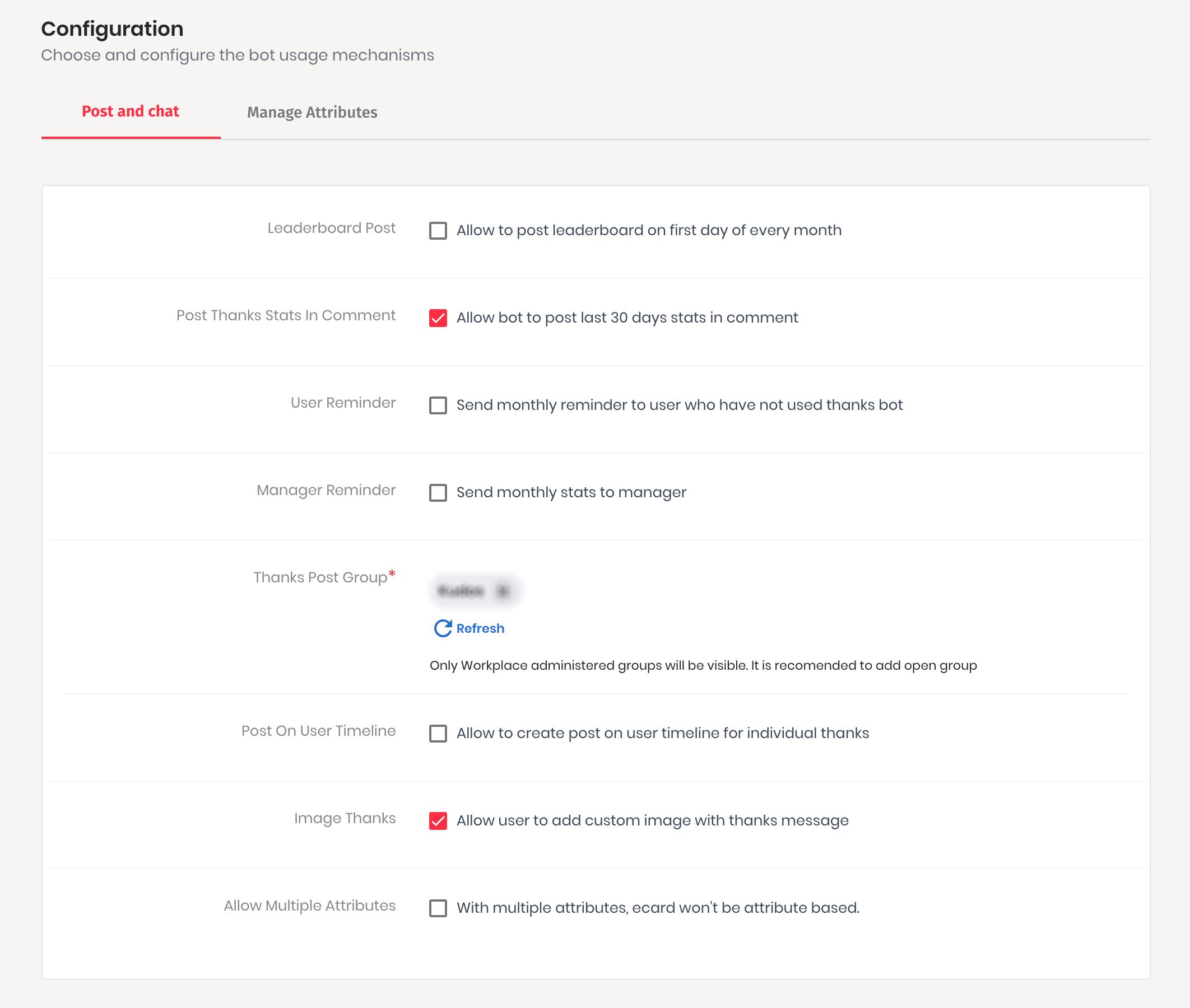 You can uninstall Thanks Bot anytime know more